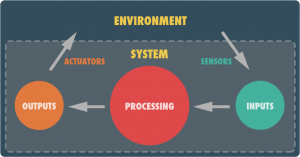 We conceive, test and document free physical computing projects for the computing classroom. See our intro video to learn more.
VGkits radically affordable projects combine the python-programmable Vanguard board with other commodity components.You can buy bagged and prepared kits to support our work or buy direct from wholesale suppliers.
Our work is led by feedback from educators and learners. If you have an idea, why not challenge us to prototype a project for you. You can also support us by asking questions, commenting on posts, reporting issues and requesting features as we develop resources for the Vanguard Rainbow Project.
The newly-launched VGkits initiative builds on the success of our open-sourcing project http://shrimping.it for Arduino-compatible breadboard projects. We look forward to hearing your great ideas, which we hope will help educators everywhere.